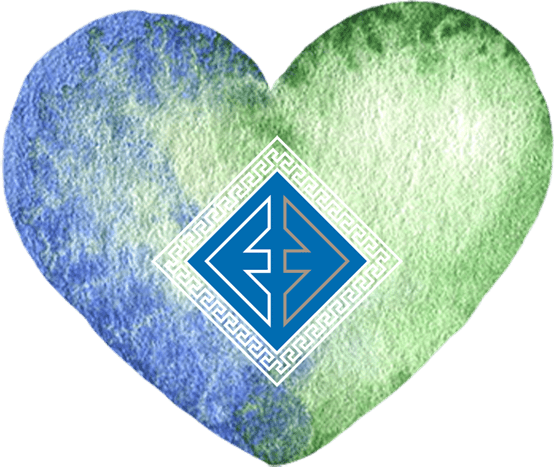 JUST LIKE YOU, WE LOVE OUR COSY CORNER OF THE WORLD WHAT WE CALL HOME, AND BEING A MULTI-GENERATIONAL FAMILY HOTEL, WE CARE DEEPLY ABOUT OUR PLANET'S FUTURE – AS WELL AS ITS PRESENT. WE'RE COMMITTED TO FIGHTING CLIMATE CHANGE, HELPING TO PRESERVE EARTH'S NATURAL BEAUTY FOR FUTURE GENERATIONS TO COME.
THE FYLDE COAST IS RENOWNED FOR ITS AWARD WINNING BEACH, WITH 13 MILES OF SWEEPING COASTLINES, THERE'S NO WONDER WHY IT'S ONE OF THE TOP HOLIDAY DESTINATIONS IN THE UK AND WE, AS PROUD LOCALS TO THE AREA, WANT TO DO WHAT WE CAN TO PROTECT IT.
Recycling
We recycle card, paper, plastic, glass & metal and almost all of our waste is recycled or reused
Renewable energy
We have installed a sizeable number of solar panels on our roof to increase sustainability and renewable energy solutions
Plastic Waste
We have removed single use plastics from the Hotel, including glasses in guest bedrooms and replaced plastic straws with biodegradable straws which are 100% compostable
Shopping local
We buy as much of our produce from local suppliers. We strive to support local to not only better our community but to reduce unnecessary food miles and waste
Low Energy Lights
We use low energy LED lights throughout the Hotel and many areas are fitted with PIR's to reduce energy usage
Palm Oil
We at The Elgin Hotel are committed to participation in the Sustainable Palm Oil Communities Project in Blackpool. During April 2023 we completed an audit regarding the sourcing of our Palm Oil. This audit confirmed that our products contain only sustainable palm oil. We will continue to only supply sustainable palm oil products at our hotel and ensure this by producing an annual audit. By doing so we know that we are helping to protect wildlife around the world from the impact of unsustainable agricultural practices.
We've compiled a list of a few things you can do to help reduce your own waste, whether on holiday or at home.
Switch off lights when you're not using them
Re-use your towels more than once
Leave TV on standby (better than turning them off from the walls)
Unplug phone chargers when not in use
Close the windows when the heating is on
Turn off taps when you are cleaning your teeth or shaving
Shower time – showers use a third less of water than a bath
Cuppa – only boil the amount of water that you need
Recycle – make sure you recycle as much as possible

A statement from our Managing Director, Nigel Seddon
The Challenge – to become Carbon Neutral by 2032
When we hear Sir David Attenborough endorse the point that global warming has been hugely accelerated by human activity, not least by our emissions of CO2 into the world's atmosphere, then we have to ask ourselves what can we do to redress the balance.
At the hotels we have started to make small inroads into reducing our emissions with energy saving products, such as LED lighting and energy generating products such as PV solar panels.
We have not yet done a comprehensive carbon count of our emissions but we do know that every year at the Elgin we emit 132 tonnes of CO2 from Gas and 15 tonnes CO2 from Electricity consumption. If we choose to offset this, we could do so by giving £2,205 per annum to the World Land Trust (who effectively purchase threatened forests or plant trees) or possibly buy a field and start planting trees ourselves.
However a carbon count doesn't start and end with our energy consumption, it has to include all the carbon emitted by guests visiting the hotels, by suppliers delivering goods to the hotels, to the factories and fields that produce the goods that we then provide for our guests.
So what steps have we taken so far?
Each hotel has 72 PV solar panels on the roof. This has generated (up to the early July 2023) 105,000 KwHrs of electricity.  This year, this will save the Sheraton over £11,000 in electricity bills.  However this is less than 10% of heating the hotel's consumption.
At the Elgin we have installed new boilers for water and central heating.  This has reduced our gas consumption by over 30%.
Almost all lighting at both hotels is LED and many corridors and public toilets have motion sensors which means the lights only come on when someone is in the room.
With growth of 'Elgin Tours' which brings about 50% of our customers to the Elgin by coach, net Carbon emissions from transit have fallen considerably. A coach with 30 passengers or on board is deemed to have the same per person carbon emission as someone travelling by train. This is approximately a thirtieth of that of someone coming alone by car.
Over 80% of the hotels' roofs have been renewed over the past 4 years – giving additional insulation to the buildings and hence less heat loss.
The only car we have bought in past 4 years is 100% electric.
Hotel Directors are obliged to offset their holiday travel carbon emissions when traveling by plane by making a donation to the World Land Trust.
What Future Steps do we have in mind?
We are looking to increase the number of PV solar panels by 30%.
We have a new kitchen in the pipeline at the Elgin – this will be 'all electric' by Easter 2024.
We have order a new air-sourced heat pump to heat the swimming pool at Hotel Sheraton. This will reduce gas consumption considerably.
We will start calculating our 'Carbon Count' in 2025 and from then on aim to be carbon neutral by 2032.
In conclusion, we have a long way to go to become carbon neutral but we do have a pretty good idea of the scale of this huge task. It is up to us to find the answers.